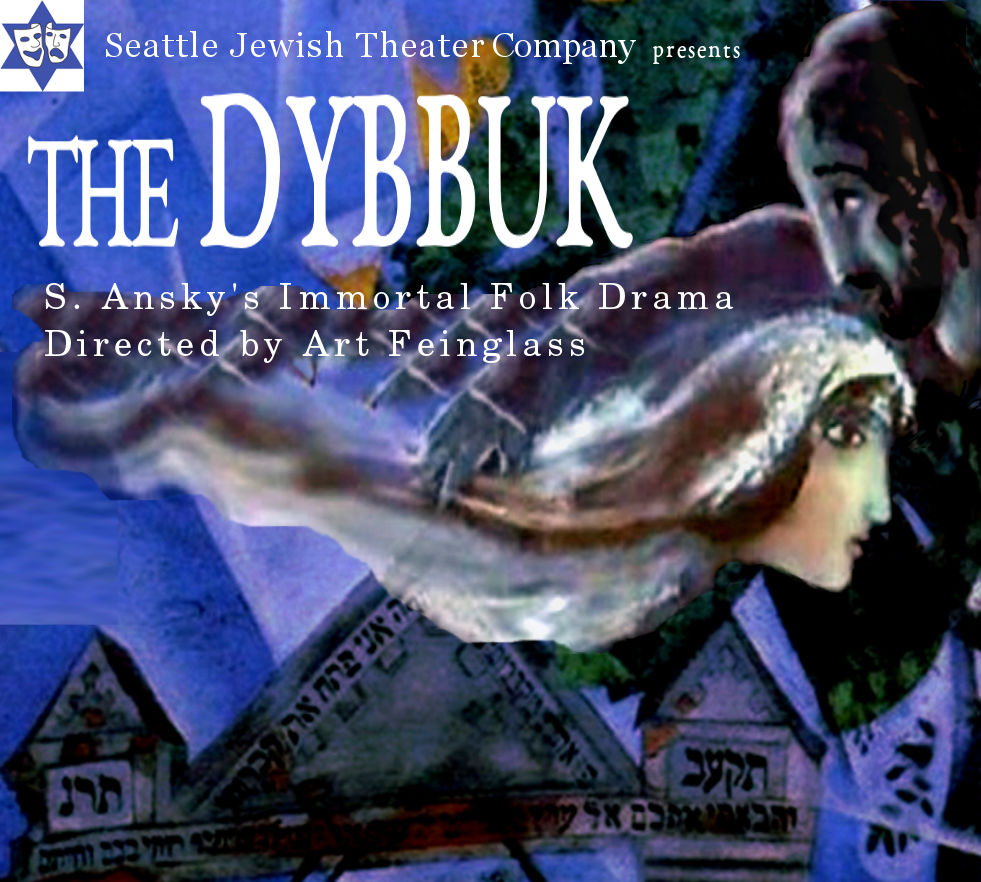 Presenting a Classic of Jewish Theater

The Seattle Jewish Theater Company will present the Seattle premiere of The Dybbuk, regarded as the greatest classic of Jewish drama, at Seattle area venues in Spring 2017. Written by S. Ansky and directed by SJTC artistic director Art Feinglass, The Dybbuk is rooted in Jewish folklore. It tells a story of love caught between two worlds and a Jewish community dealing with mysterious, otherworldly forces.
Ansky wrote The Dybbuk during the turbulent years of 1912-17. The idea for the play came to him as he led a Jewish folklore expedition through the Jewish communities of the Pale of Settlement in Eastern Europe. The expedition was cut short by the outbreak of World War I. Plans to produce the play in Russian – by Stanislavsky's Moscow Art Theater – were aborted by the Bolshevik Revolution.
Ansky, who died in 1920, never lived to see it produced in Russian, Yiddish or Hebrew. The play, however, was destined to become one of the most produced in the history of Jewish theater. Ansky's fascination with rabbinical wisdom, spirituality and Jewish folklore are clearly evident in The Dybbuk. The play will be performed in English.
The Dybbuk tells the story of a young bride in a Polish shtetl who is possessed by the spirit – a dybbuk– of her dead beloved. The bride, Leah, though betrothed by her ambitious father to a wealthy stranger, yearns for Chonnen, a troubled young scholar. Chonnen's frustration at being thwarted in love drives him to the secrets of the Kabbalah which he believes can unlock the hidden powers of the universe and enable him to marry Leah. But, as the plot unfolds, he finds there is a heavy price to pay for delving into secret things.
In the 100 years since it's creation, The Dybbuk has become a canonical work of Hebrew and Yiddish theater, has been translated into a score of languages and intrigued audiences around the world.  The play will be performed in English. Performances will be followed by an audience discussion with the director and cast.
Performance Schedule, Spring 2017
Friday, March 31, 1:30 p.m., Scene preview at Seattle Jewish Film Festival,       SJCC, 3801 East Mercer Way, Mercer Island.
Sunday, April 2, 2:00 p.m., University Prep Theater, 8000 25th Avenue NE, Seattle (Wedgwood). Sponsored by Temple Beth Am & Congregation Beth Shalom. Tickets $18 /$12 students & seniors at http://www.brownpapertickets.com/event/2874470
Sunday, April 9 2:00 p.m., Shalom Club at Trilogy, performance for residents, Redmond.     
Saturday, April 15, 7:30 p.m., Kenyon Hall, 7904 35th Avenue Southwest, West Seattle. Tickets $14 – $5 at www.kenyonhall.org
Sunday, April 23, 2:00 p.m., SJCC, 3801 East Mercer Way, Mercer Island.            Tickets $15 / $10 SJCC members, seniors, youth, students.  www.SJCC.org
Sunday, April 30, 2:00 p.m., Microsoft Auditorium, Central Branch, Seattle Public Library 1000 Fourth Ave., Seattle. Free.
Saturday, May 6, 3:00 p.m., Temple B'nai Torah, 15727 NE 4th St., Bellevue.  Free.
The Seattle Jewish Theater Company, now in its seventh year, brings classic and contemporary Jewish theater to the Seattle area.
For more information contact:
Art Feinglass, Artistic Director
Seattle Jewish Theater Company
SeattleJewishTheaterCompany@gmail.com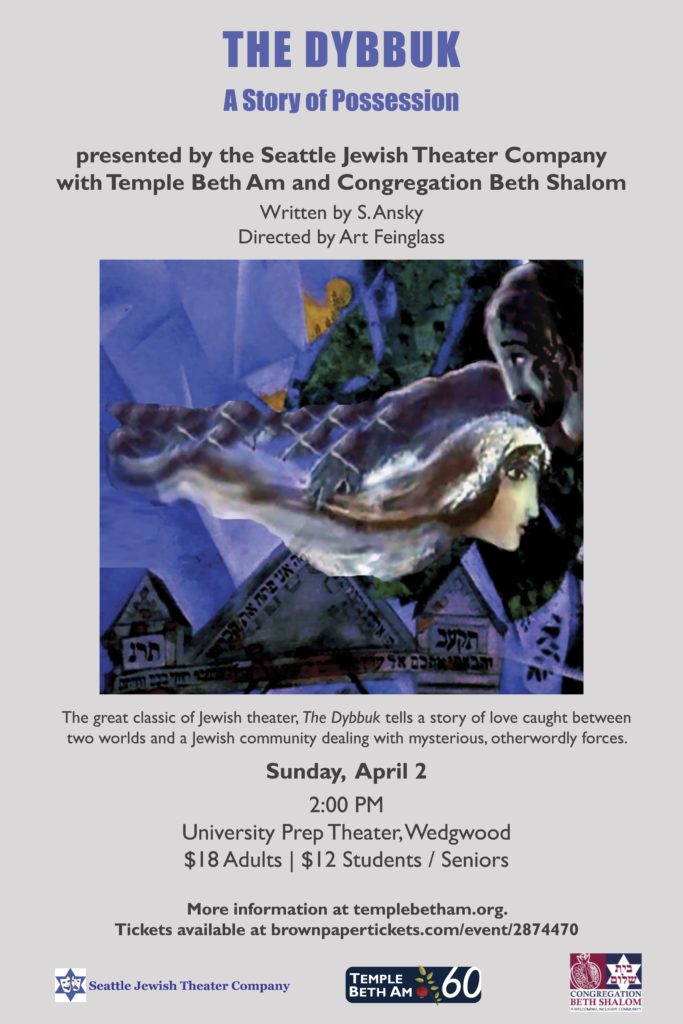 Celebrate Passover and Chanukah with Children's Books
by SJTC  founder and artistic director Art Feinglass

Why is this seder night different from all other seder nights? Because tonight their search for the missing afikoman takes Milo and Eli on an adventure into a magical world where their toys come to life.
The seder cannot be completed until they retrieve the afikoman, but to do that they must hike a mountain trail, push through a jungle and cross a lake to a distant castle. On their adventure they engage in a banana fight with a troop of laughing monkeys, help a friendly snake find its lost tail and fend off an attack by the dreaded "thingamabobs." Join Milo and Eli on their exciting quest in The Afikoman Adventure. Beautifully illustrated, this is an engaging story for children ages 3 – 8.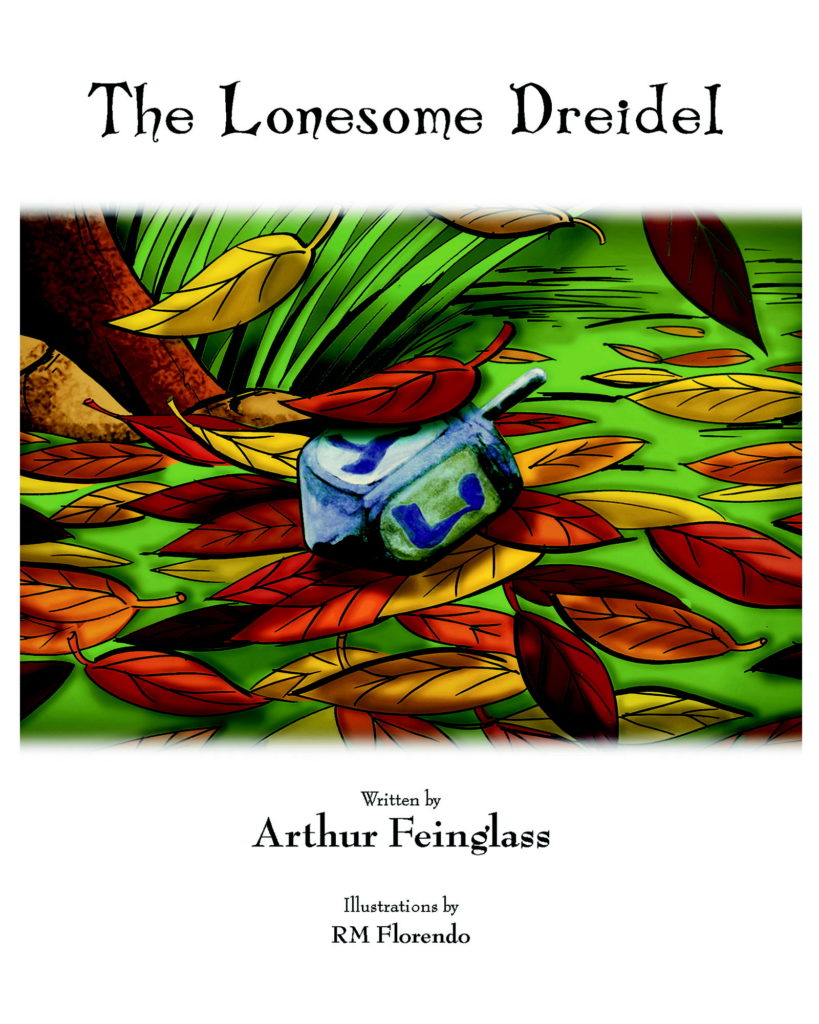 When Talya and Aitan find a lost and lonely magical talking dreidel, they're off on an exciting Chanukah adventure to find the little dreidel a new home. Along the way they meet a curious squirrel and a noisy crow, and learn how to play the dreidel game. But will they find the Lonesome Dreidel a good home in time for Chanukah? Beautifully illustrated, this is an engaging story for children ages 2-5 that includes a guide to playing the dreidel game.
The Afikoman Adventure and The Lonesome Dreidel  are available on Amazon at,
http://www.amazon.com/s/ref=nb_sb_noss?url=search-alias%3Daps&field-keywords=arthur+feinglass.