"From Door to Door"
In March and April 2014, SJTC will present "From Door to Door" by award-winning playwright James Sherman. "From Door to Door" is a warm, bittersweet comedy tribute to three generations of Jewish women. The play tells a universal tale of family secrets, lies and surprises.
It's all about family in SJTC's  production "From Door to Door." photo Joan Golston
A trio of talented local actresses plays the three women over the course of sixty-four years. Carolyn Cox, who recently appeared in the feature film "Switchmas" with Eliott Gould, plays grandmother Bessie who came to America fleeing pogroms in Europe.  Alice Bridgforth, who appeared in "The Off Hours" directed by Megan Griffiths, plays Bessie's daughter Mary, a first generation American, and Sara Schweid, who has appeared with many local theater companies plays Mary's daughter Deborah.  The play is directed by SJTC artistic director Art Feinglass.
A Bittersweet Comedy
Through portraying the humorous, loving and demanding interactions between mothers daughters and granddaughter, the play looks at what it means to be raised Jewish, and what it means to love those closest to, and most like, ourselves.
As life progresses from childhood to matrimony to motherhood, we see how each successive generation of women lives up to the expectations of the past and makes choices about the future. At the end of the play, the three women stand as links in a chain made of faith, love, and understanding.
This year the  SJTC has also invited local groups, including Hadassah, NCJW and ORT, to organize theater outings to see the play. The production runs 90 minutes and will be followed by an audience discussion with the director and cast.
"Hilarious and deeply moving" – New York Daily News
"A bittersweet comedy about the blessings and compromises that three generations of women encounter in their pursuit of love, faith and marriage." – The Atlanta Journal-Constitution
"Because Sherman has all the details right, they hit home hard, and they touch us with their gentle, tried and true sentiment." – Chicago Tribune
"Sherman's women are Jews, but their trial and trails are universal." – Pittsburgh Post-Gazette
"From Door to Door" Performance Schedule
Contact the venue for reservations.
Wednesday, March 5, 1:30 p.m., SJCC, Mercer Island  (preview) 206-232-7115
Sunday, March 23, 2:00 p.m., SJCC, Mercer Island 206-232-7115
Sunday, March 30, 2:00 p.m. Congregation Ezra Bessaroth, Seward Park 206-722-5500
Sunday, April 6, 3:00 p.m., Seattle Public Library, North East Branch (preview) 206-684-7539
Monday, April 7, 7:00 p.m., Jewish Genealogical Society of Washington State, LDS, Bellevue president@jgsws.org
Thursday, April 10, 7:30 p.m., The Summit at First Hill
Saturday, April 19, 7:30 p.m., Temple Beth Am, Seattle  www.brownpapertickets.com/event/581076
Sunday, April 20, 2:00 p.m., Temple Beth Am, Seattle  www.brownpapertickets.com/event/581076
Thursday, April 24, 7:00 p.m., Temple B'nai Torah, Bellevue  425-603-9677
Fall 2014
Shalom! Open for Business
Tales of Jewish Merchants in Washington State
On Sunday evening, September 7, SJTC will present a live, interactive program at the Washington State Jewish Historical Society's annual fundraising event at MOHAI, the Museum of History and Industry, to recreate an important aspect of local Jewish life over a century ago.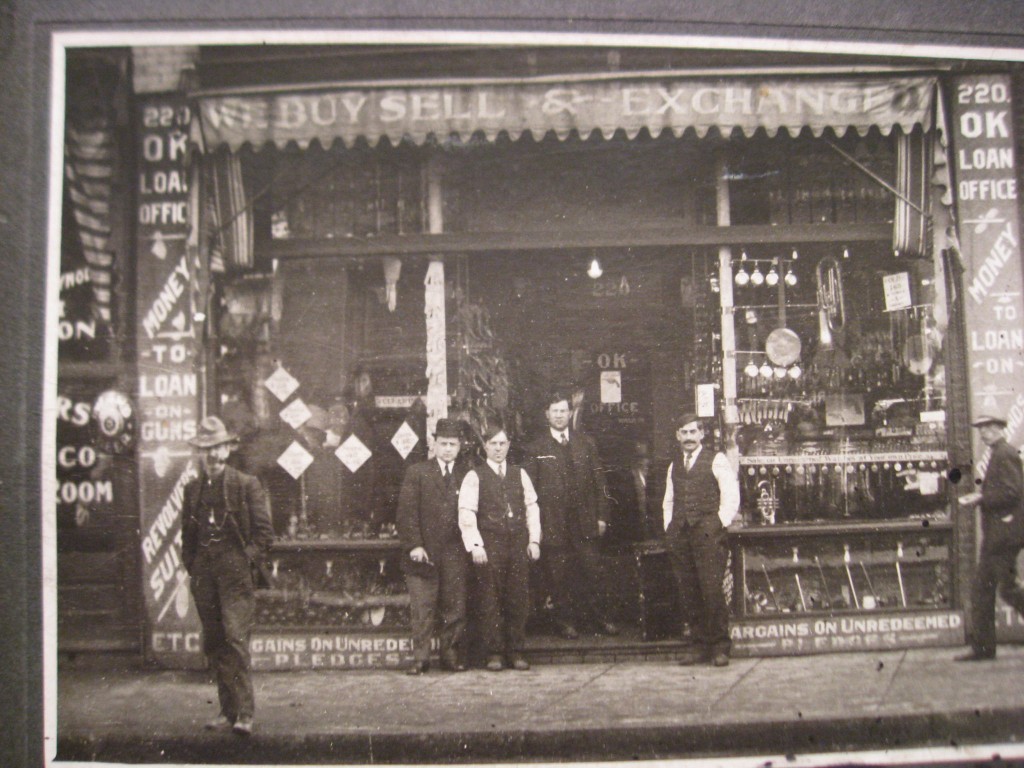 Open for business, 1912.
Costumed in authentic styles of the times, SJTC actors will portray actual merchants and business people – as well as some more fanciful characters – and will engage in interactive scenes with guests at the event.  Real historical incidents, including scenes marked by high drama and heartwarming comedy, will also be captured in live vignettes on the MOHAI atrium stage.
The production is in the early planning stages but promises to be an exciting and entertaining event.  Stay tuned for further updates.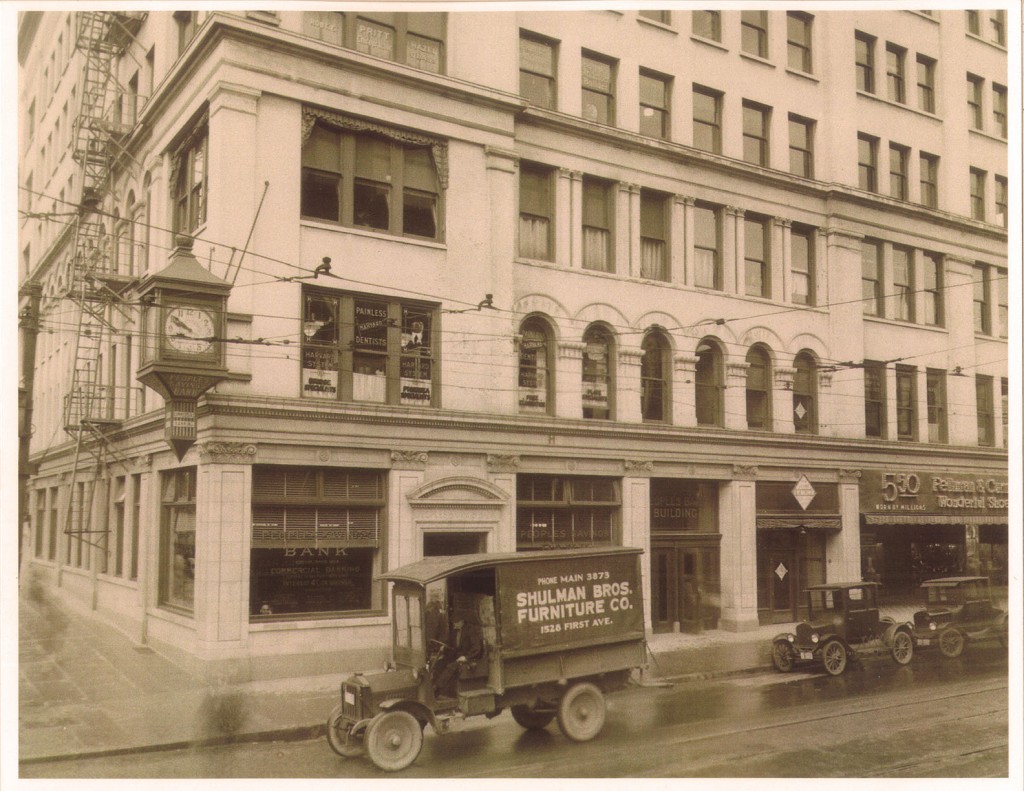 Growing with the city.